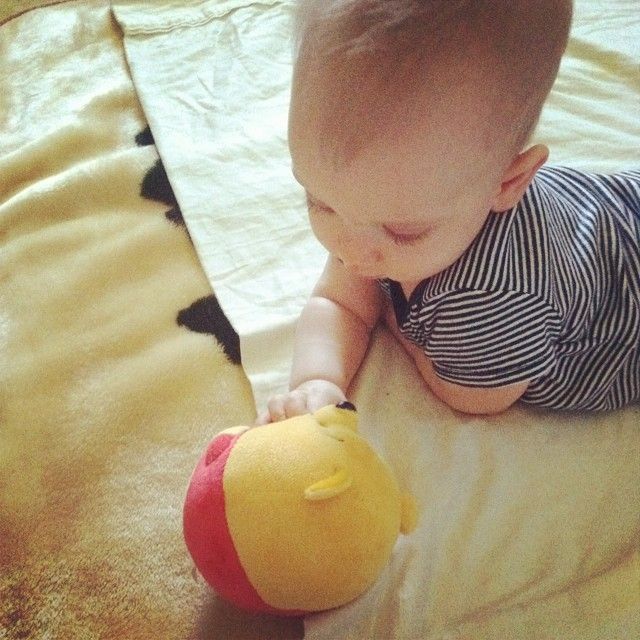 I live in Texas. For non-Texans this means that it is hot almost all year round. 100 degree weather isn't a sometimes thing it's an almost all the time thing. Strangely enough I don't own nearly enough summer time clothing. I rarely wear skirts or dresses, and I own exactly zero shorts.
My normal day-to-day life right now consists of getting my Little Monkey on a good schedule. This means getting up at the same time, feeding him around the same time, and getting him to hopefully take a nap and go to bed at the same time. Truly this is a feat all on it's own.
BUT, I also can't seem to stay all cooped up. My pre-child self would have stayed in my home and vegged online or with books. I have no problem staying in my nice quiet home. My post-child self has decided that it's good for the baby to get out even if it is for just short two hour spurts. Mostly because this seems to have helped him adapt to taking naps for longer than 30 minutes at a time.
So what do we do to beat the Texas heat? Some days we have to run errands. This can pretty much take up the small two hour window we have before Monkey gets hungry or sleepy. Some days we meet a friend for lunch or breakfast. Some days, like today, we have a doctors appointment. (How many doctors appointments can there possibly be? Turns out plenty. Plenty of doctors appointments.) I have never spent so much time in a doctor's office since being a kid myself. From well-baby check ups to sick-baby visits and lets not forget when Mom gets sick!
This morning I went to a doctor's appointment for me because I had allowed my allergies to get out of hand. Every time I do I end up with an ear infection and a couple of shots. My poor baby went with me, and I found out that even with an appointment I ended up at the doctor's for 2.5 hours. Monkey did very well all things considered. Everyone commented on how beautiful he is, from his eyes to his smile. He loved giving them smiles. Perhaps it was not the best way to beat the heat, but at least we were nice and cool.
My favorite way that we beat the heat is by just enjoying time at home, playing on the floor, reading books, and me taking photo after photo of him. We've yet to take our first trip to the library. (We have been swamped with appointments or errands both weeks of my vacation.) But, I think tomorrow is the day! Monkey needs some new reading material.
What do you do to beat the summer heat?